Architectural Rendering is a specialized type of photo retouching and compositing where you need to create a scene (usually over an existing photo) showing the facade of a proposed building or retail store. You might be called upon to convert an existing drab street scene into the glamourous location for a spiffy new store.
Ordinarily, this is a pretty time intensive task and it's hard enough without pausing to search for the appropriate brickwork, or marble, or people to place in your scene. We recommend you start collecting a library of elements (trees, people, cars, etc) now so that you have these things on hand when you need them. We assembled this list of sites offering free photos –– these are the kind of resources you'll need before you start your next project.
Skal Gubbar (skalgubbar.se)
Large library of people in all kinds of situations and a variety of seasons. They are hi-res images and while some are just goofy, others work quite nicely. Nice site.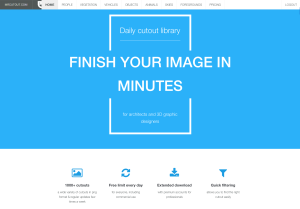 Mr Cutout (mrcutout.com)
This site has high res cutouts of people, trees, animals, cars, and furniture. You have to register and then you are limited to one or two downloads a day (there is a point system). You can pay to download more if you want. The quality of these images is very high.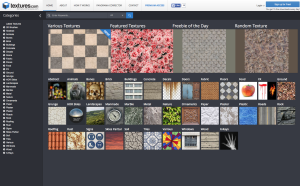 CG Textures (textures.com)
This site has been around for quite a while – and the collection is huge as a result. Good textures and many are tileable. This site has saved my butt so many times I've lost count. You can download up to 15 images a day for free. A great resource!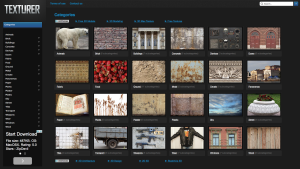 Texturer (texturer.com)
Huge collection of images. Few are tileable but they are still useful and everything is nicely organized in categories (animals, brick, doors, fabric, plants, etc).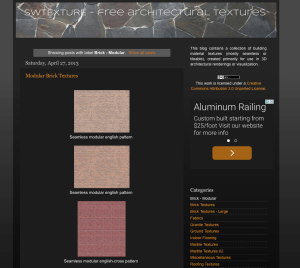 SW Texture (swtexture.com)
Seamless brick, granite, marble, roofing, and wood textures. This site focuses on commonly used materials. Very helpful when you need to prepare architectural facades or elevations, or revise storefronts. Great quality images.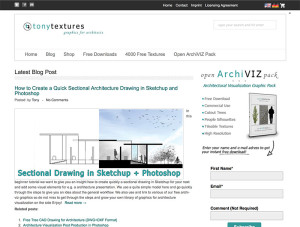 Tony Textures (tonytextures.com)
Good site for textures and skies, grass, and streets. Very good quality.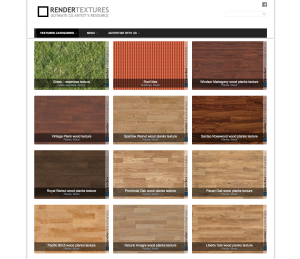 Render Textures (rendertextures.com)
This is not a large collection but the images are superb. High resolution images, nicely organized.
Xoio Air (xoio-air.de)
Lots of people in specific situations – like office settings – and shot from above or below. Green screens are used so the cutouts are really high quality. Some furniture too.
Immediate Entourage (immediateentourage.com)
Another site with a large collection of people and some vegetation. Be careful – the resolution of some images is not that great.
Gobo Tree (gobotree.com)
The home page is pretty dull but this is an amazing – and growing – collection of images. You can only download 50 images a month but they are good quality images that you will use.
---
Subscribe to the Training Company email newsletter for the latest pro tips and special offers.